Interesting interview and speaks to what makes Apple different...
| | |
| --- | --- |
| In an exclusive interview, Apple's CEO talked with Fortune senior editor Betsy Morris in February in Kona, Hawaii, where he was vacationing with his family, about the keys to the company's success, the prospect of Apple without Jobs, and more. Here are excerpts. |   |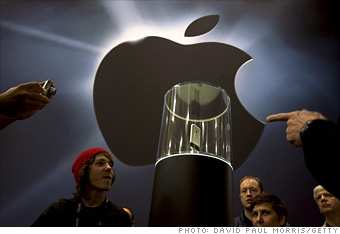 | | | |
| --- | --- | --- |
| | | 1 of 15 |
On the birth of the iPhone
"We all had cellphones. We just hated them, they were so awful to use. The software was terrible. The hardware wasn't very good. We talked to our friends, and they all hated their cellphones too. Everybody seemed to hate their phones. And we saw that these things really could become much more powerful and interesting to license. It's a huge market. I mean a billion phones get shipped every year, and that's almost an order of magnitude greater than the number of music players. It's four times the number of PCs that ship every year.
"It was a great challenge. Let's make a great phone that we fall in love with. And we've got the technology. We've got the miniaturization from the iPod. We've got the sophisticated operating system from Mac. Nobody had ever thought about putting operating systems as sophisticated as OS X inside a phone, so that was a real question. We had a big debate inside the company whether we could do that or not. And that was one where I had to adjudicate it and just say, 'We're going to do it. Let's try.' The smartest software guys were saying they can do it, so let's give them a shot. And they did."
Last updated March 07 2008: 7:10 PM ET
Crossposted to LJ, itemid = undefined